Age: 7 Months
Gender: Female
Breed: Domestic Short Hair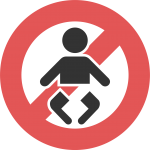 Hi! I'm Gracie!
I came to PAWS with my litter mates and mom back in the fall. I was the tiny runt, and the volunteers were unsure if I was going to pull through or not. Well, I did! Look at me now!
I have been in foster care receiving extra special medical attention since I was a tiny kitten. Unfortunately I suffer from seizures, which cause me to be scared of people at times and incontinent. I take medications to help me, but I am a bit of a medical mystery according to the vet. At this point, I have a good quality of life, and the main goal is to keep me comfortable and happy.
I am used to living in a barn environment, where me being incontinent doesn't bother anyone. I enjoy attention, but can not be picked up as it scares me very much. If you are interested and would like to learn more about me, please give PAWS a shout!