Age: 15
Gender: Male
Breed: Orange Tabby DSH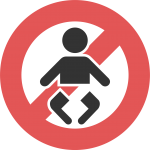 Louie is one of the sweetest, most gentle cats you will ever meet! This boy was found abandoned and in VERY bad health. We also discovered that he has Renal Disease and poor dental health due to malnutrition.
While on the mend, Louie love cuddles and his happy to be in a warm, safe environment.
Louie would prefer a nice quiet household for his senior years and he can guarantee lots of cuddles!!!
Louie is currently not on any meds, but is working to get his kidneys back in action by some proper medical food. Once he is healthy enough, he will need a dental surgery to help his teeth and gums.
*other cats & dogs unknown at this time; would have to be very gentle and good around other cats